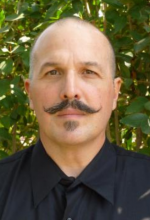 19th and 20th-century Spanish-American Literature
Nineteenth and early twentieth-century Spanish-American literature. Special focus on Romanticism, Modernismo, and the Spanish-American Avant-garde. Additional areas of interest: poetry and poetics; history of ideas; contemporary literary theory; Cuban and Puerto Rican literature; nineteenth century Peninsular and contemporary Spanish-American literature.
Ph.D., Romance Lang. and Lit.: Havard University.