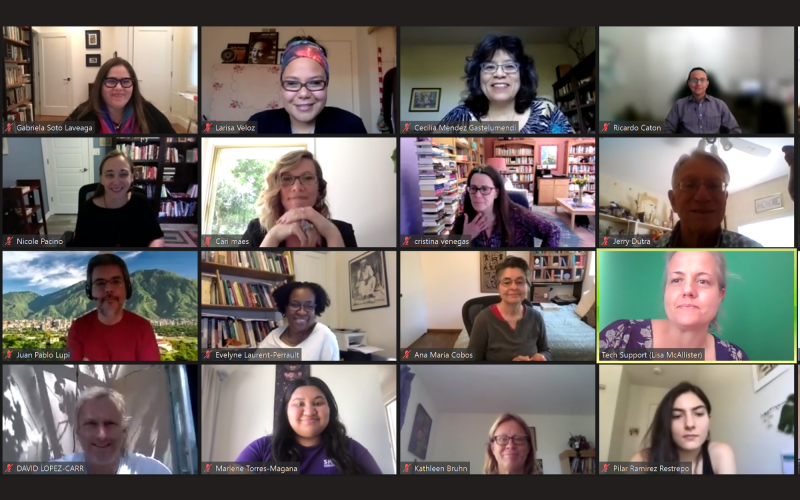 LAIS Alumni Reunion, Career Panels and celebration of 40+ years of LAIS MA theses was held April 29-30, 2021. We were joined by alumni, faculty past and present, and current LAIS students and staff.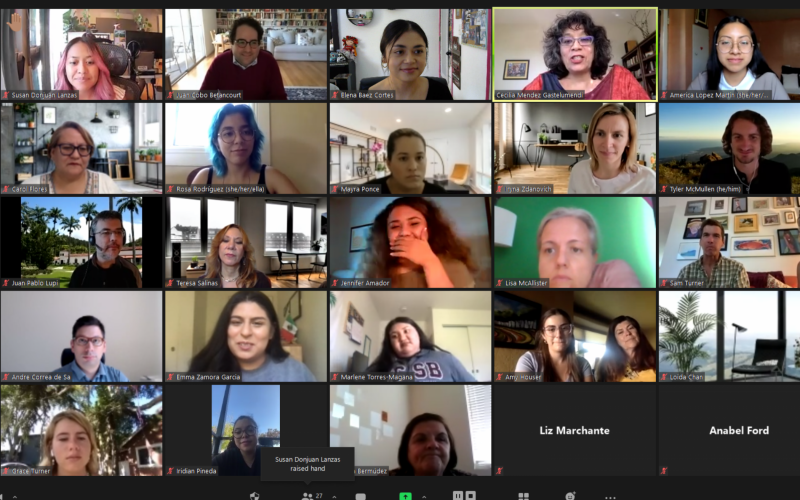 On May 28th, 2021 LAIS hosted the End of Year Celebration which welcomed students, staff, faculty and family members to celebrate the graduating LAIS majors, the outstanding LAIS faculty and the dedicated LAIS staff!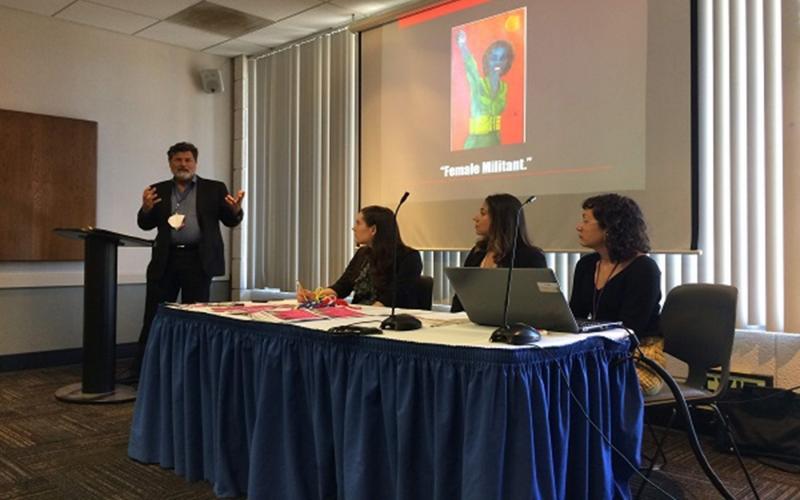 Dean of Social Sciences and Anthropology Professor giving the inaugural words at the LAIS International Graduate Conference 2018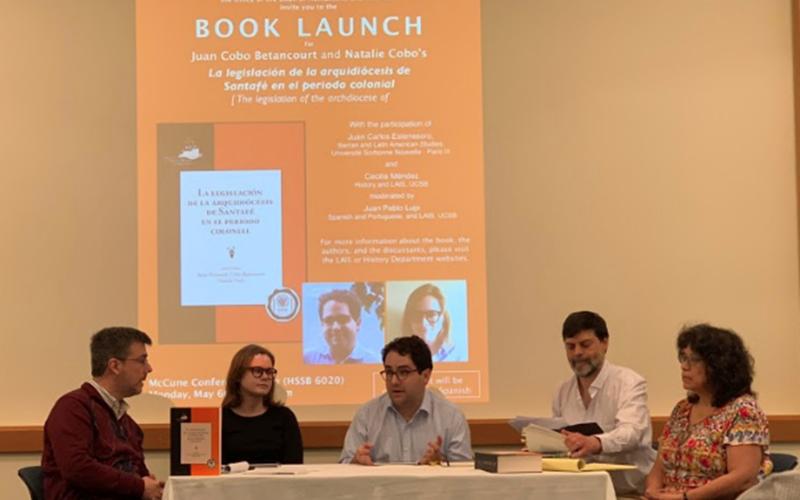 Professor Juan & Natalie Cobo's Book Launch. Panel Discussion with Prof. Cecilia Méndez, Prof. Juan Pablo Lupi, and Visiting Faculty Juan Carlos Estenssoro. McCune Conference Room. Spring 2019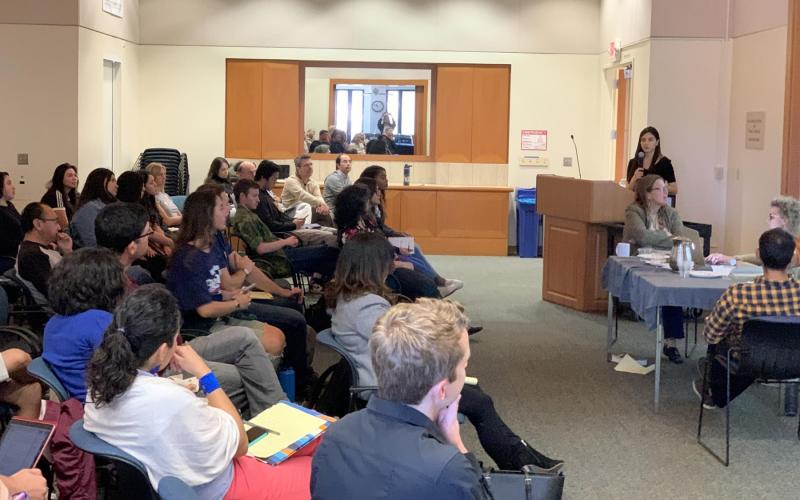 History Graduate Student, Pilar Ramírez presents at LAIS Tertulia, 'Protests and Politics in Latin America: What is new in Chile and Colombia?' March 3rd, 2020.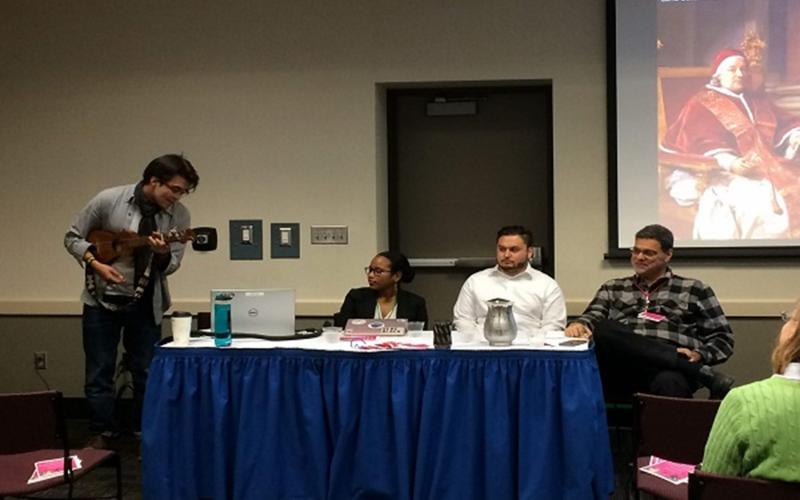 Diego Astorga de Ita at LAIS Graduate Conference 2018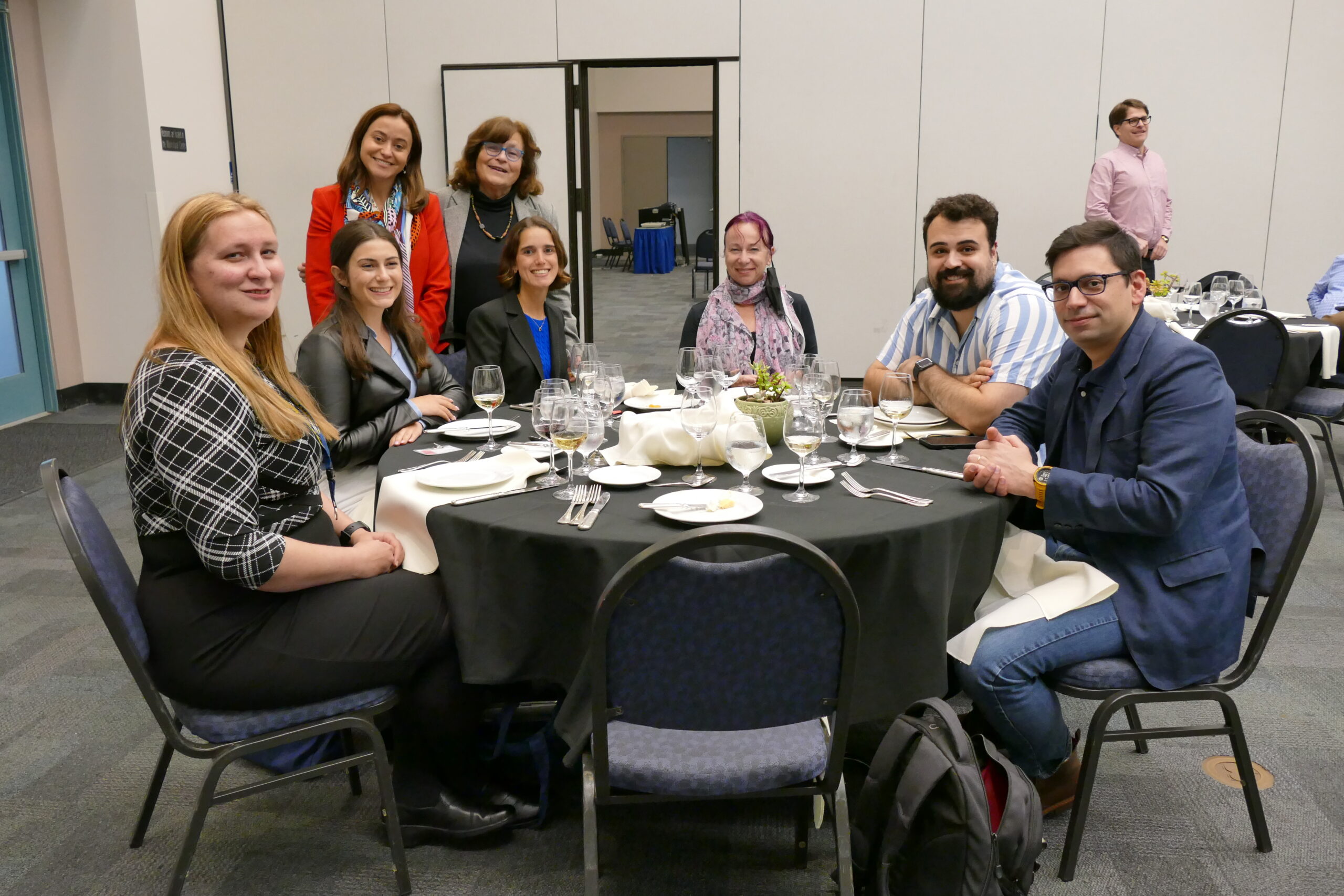 LAIS affiliates and graduate students at the ATISA conference. UC Santa Barbara, 2022. 
Welcome to Latin American and Iberian Studies
Latin American and Iberian Studies at the University of California at Santa Barbara examines the people and cultures of Spanish and Portuguese speaking countries throughout the world. Such study encompasses not only Spain, Portugal, and Latin America, but also Angola, Mozambique, the Philippines, Macao, and the Chicano and Puerto Rican populations in the U.S. However, most students center their studies on Latin America.
Latin American and Iberian Studies examines the whole culture or civilization, not only throughout the humanities and fine arts, but also throughout the social sciences and history. This allows students to explore a variety of topics – in addition to Spanish and Portuguese language and literature – such as Latin American anthropology, the history of Spain and Portugal, and the political life of Latino communities.
MAR 2 – 5, 2022 / 7 pm MAR 5 – 6, 2022 / 1 pm See full details on the Theater and Dance website:https://theaterdance.ucsb.edu/news/event/911
Read More »
This event will be held at the Mosher Board Room at 5pm. Access the zoom link here: https://ucsb.zoom.us/j/8058932865
Read More »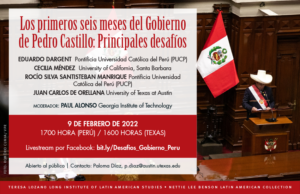 Attend on Facebook live here: bit.ly/Desafios_Gobierno_Peru
Read More »
The 2nd International Graduate Student Conference, "Borders Power and Transgression" featured presentations from 20 graduate students from across the globe. Participants discussed borders as a broad and fluid concept and
Read More »